What is Environmetrics?
Environmetrics is a relatively new discipline which aims to bring together contemporary and classical statistical methodologies with enhanced mathematical and computer modelling techniques for robust quantitative environmental monitoring, sampling, and assessment. Environmetrics is not simply a 'greening' of existing statistical methodologies; indeed the raison d'etre for environmetrics is recognition of the limitations of 'classical' statistical techniques when applied to problems associated with natural resource management.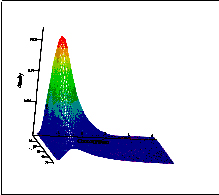 Why these courses?
As part of its on-going commitment to assist and support researchers in Natural Resource Management (NRM), Environmetrics Australia offers a number of short-courses in contemporary statistical methods. These courses have been designed to provide a 'hands-on' approach to the effective design, implementation, and analysis of environmental studies. Particular emphasis is given to using statistical methods that are 'fit-for-purpose', robust, and accessible to users having minimal formal training in statistics.
Who should attend?
Natural Resource Managers;

Scientists;

Researchers and technicians working in the area of natural resource management;

Anyone with an interest in contemporary statistical methods for environmental monitoring, sampling and assessment.
What pre-requsities do I need?
Very few other than basic computer skills and some familiarity with the language and principles of elementary statistical design and analysis. Generally, anyone having done an introductory statistics course as part of an undergraduate degree will be well equipped for this short-course. More advanced courses will assume a higher level of statistical knowledge gained either through formal training elsewhere or completion of one of our introductory courses.
Who are the instructors?
Our instructors are highly qualified statisticians and/or quantitative ecologists/biologists. We are acutely aware of the general perception that statistics is a difficult subject and hard to understand. Our instructors have been carefully selected for their ability to explain statistical concepts in clear, concise language while avoiding tedious mathematical arguments. Our courses are built on a philosophy of 'learning by doing' and accordingly considerable time is devoted to computer-based analysis.